I realize I probably should have started with this post, but it's better late than never, right? One of the reasons I've been struggling to write this particular post is that I don't want to spoil anything for anyone. I'm going to try to be as vague but as helpful as I can possibly be in this post, so I'm sorry if that's just maddeningly unhelpful for you. But here's a spoiler alert for those of you who don't want to know ANYTHING about your first week at Disney…don't say I didn't warn you.
DAY ONE
This was a complete blur. My roommate Kaitlyn and I both had an arrival time of 10 a.m. on January 11, so we decided to meet (for the very first time) and go through the whole day together. I highly recommend that, because the program is large and fast-paced and it's better to experience it with someone else than seem all alone in a crowded room. Don't arrive early, because they don't let you in the complex until 5 minutes before your check-in time. They do this to avoid build ups and heavy lines (and if anyone knows anything about controlling lines, it's Disney). I don't think they allow parents to come in with you, so if yours came to help you move in, leave them at the hotel or just off property for check-in.
For those of you worried about what to wear to check-in, you can absolutely keep it casual. As you can see I just had a quarter zip on with some yoga pants, as did Kaitlyn. I only did my hair and make up because I knew we were getting our ID picture taken.
At check-in, we got our housing assignments, roommate assignments, housing IDs, keys, roles, Casting schedule, and some welcome booklets with additional information about the program and upcoming week. Like I said, it was a blur because we got all of this accomplished in about 20 minutes. I think the moment that I remember the most was getting our roommate assignment and they told us we would be together (so our link-up on the DORMS website worked) and that we would be joined by one other girl.
Wait, what?
We looked at our housing assignment and thought it was a joke—we were assigned to a three-person, one bedroom apartment. While I didn't want to be in an apartment with eight girls, I also didn't want this apartment because do you know what that means? Bunk beds.
We drove from Vista Way (check-in) to the Commons (our apartment) and got right to unpacking. Both of us drove, so we each had way too much stuff. Thankfully, Kaitlyn brought both her parents and my dad had driven with me to help move me in, so we were able to get all of our stuff to our third floor apartment in a timely fashion. Almost immediately after putting our stuff all around the room and claiming beds (we stood awkwardly in our room for about 8 seconds before I just went ahead and took the bottom bunk and let Kaitlyn and have the single bed), we had to leave for Casting. Our third, unknown roommate, whom we referred to as Roommate X, had still not arrived, so we were just kind of taking a chance leaving our stuff all over the place while we were at Casting.
The only thing I for sure remember from Casting are the awesome doorknobs (they're the doorknob from Alice in Wonderland) and my fingerprints for the background check would NOT go appear on the computer, so my official Disney records show that I have amputated 3/5 fingers on my right hand. I was literally in the room trying to get fingerprinted for over 20 minutes before they decided to go the amputee route.
The rest of the day was pretty mild after that. We got back from Casting and decided to go grocery shopping because we had nothing. Roommate X had still not appeared, so we left and went to Walmart and FINALLY got something to eat. We had been in such a rushed blur all day that we hadn't actually eaten, which was insane. I would highly recommend packing snacks for this day!
THE FOLLOWING DAYS
I wish I could say I had an exact record of what happened during each day, but that first week all kind of blurred together in confusion and excitement. We spent some time decorating the apartment and making it homey, while also setting up our wi-fi (an impressive feat for two technology-challenged college grads) and getting wine. We had a few scheduled housing meetings we had to attend, which was our opportunity to attempt to make friends. At this point, there was no sign of Roommate X and Housing wouldn't tell us if we were getting a roommate at any point or not, so Kaitlyn and I thought it would only be the two of us, which meant we walked out of the apartment with the goal of making new friends whenever we walked out. We failed miserably at this, but that turned out to be fine because we only really needed each other and Roommate X…I mean, Rachel. But she didn't show up until two weeks after us and we had no way of knowing that at the time.
This first week between Casting and Traditions is historically slow. You can't go into the parks because you don't have your blue ID yet (which you receive at Traditions), so you're pretty much just sitting around like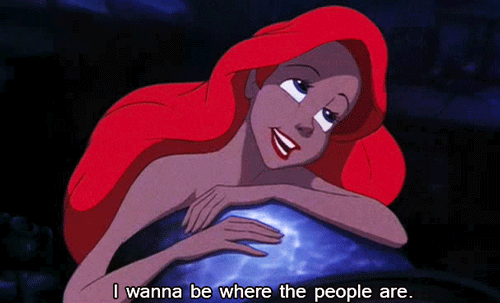 But don't get discouraged! There are definitely ways to use this time wisely. Here are some tips/ideas/what we did in our free time.
Sleep in. Trust me when I say take advantage of this. Chances are, you'll be working some crazy hours as a CP, especially if your role is in the Magic Kingdom (notoriously the worst hours. Can you say "Hello, 3 a.m."?). So take this opportunity to get some beauty rest.
Go to Disney Springs. You don't need a blue ID to get in, so I would explore what Disney Springs has to offer! You can catch a movie, make lists of all the merchandise you want when you finally get your ID (which you have to have for a discount), and get some great food. We went to Raglan Road for dinner and picked up some celebrating buttons at guest services. Plus, the new Disney Springs is finally open and it's gorgeous!
Map out your driving routes. If you're fortunate enough to have your car with you during your CP, I would highly recommend doing this. There will obviously be traffic 24/7 around Disney, so no matter where you're working, you have to make sure you leave early for work. However, there are a lot of back roads that tourists don't know about, so I would practice driving at least once before your first training shift. Since I worked at MK and Kaitlyn worked at the Grand, we made it all the way to the front gate and basically teased ourselves knowing we were so close but couldn't get in yet. It was still fun to build the anticipation though while driving around Disney property.
Resort-hop. Just like Disney springs, you don't need a blue ID to visit the resorts. This is something I wish I had done more of while living in Orlando, so I would suggest doing it first thing because this is when you'll have the most time. Kaitlyn and I ended up going to the Grand Floridian before our first day of training because her role was a spa receptionist, so we were mapping out her driving route and decided to take a peek. I'm so glad I did—I had never been in the Grand before and it definitely lives up to its name! All of Disney's resorts are beautiful and unique, so check them out!
Decorate our apartment. We used our few days at home organizing the apartment, which I would recommend everyone doing. We were lucky because there was only three of us in our apartment, but some people are put in apartments of six or eight, which I've heard can get pretty messy and disorganized. Think about it, the last thing you want to do when you get home around 12-2 a.m. every night is clean your apartment. We didn't necessarily set any rules or chore guides since there was only three of us, but everything had its place, which we more or less stuck to. We hung pictures, canvases, and a dry erase calendar to give our apartment our own personal touches.
Match up Bucket Lists. One of the first things we did after moving in was come up with a conjoined bucket list. We each arrived in Orlando with ideas of what we wanted to do and see and came up with a master list that we could start knocking out together. You certainly don't have to do everything with your roommates, but when you first move there, they're the only people you know and completing bucket list items is a great way to bond. Plus, it's more fun to check something off the list when you do it with someone else, right? I had bulletin board that I've had on my walls at college since my freshman year and she had an iPhone picture printer, so we put our bucket list on post-its on the bulletin board and as we completed them, we took a picture of it, printed it, and then put it on the board. #pinterestworthy
Take the housing meetings with a grain of salt. Just brace yourself for a LOT of repeat information being thrown at you. Also be prepared for a ridiculous amount of excitable, young Disney freaks all in one room. Remember earlier when I said Kaitlyn and I failed at making friends when we left the apartment? For some reason, Kaitlyn and I were always put in different housing meetings/classes/Traditions, so we had to go by ourselves, which gave us the opportunity to meet new people. I'm all about being excited to work for Disney, but wow, there were just a lot of squealing eighteen-year-olds that were sometimes very hard to take in all at once. So if you're not into the I'm-on-my-seventh-cup-of-coffee-today-and-can't-sit-in-my-seat-without-screaming-whenever-a-Disney-official-tell-us-a-new-rule type of person, don't worry. That's not what the whole program is like. And if you are that type of person, then congratulations, you've found your true home. Just remember that emotions during this first week are heightened and all over the place because it really is a truly exciting, terrifying, and magical time so if you can make it through all the standard procedures right off the bat, you'll be set for the rest of your program.
As difficult as the first week may seem with adjusting to life in a tourist area, enjoy this time! Like I said, it'll be the last few free, lazy days you have until your DCP ends, so you might as well make the most of them. And after the long week of waiting, you'll be rewarded with Traditions–your first official Disney experience as a cast member!